Fall is here! Even if you can't tell by the warm weather here in Texas… the Fall semester has started and it's well on its way. The school summer break is over and everybody is back into the routine again. And it's necessarily not a bad thing! I have been blessed with a great, fun and relaxing summer, and now I feel ready for some new work challenges!
My Body-Centered Coaching Fall Tele Training Series (12 CCUEs) starts on September 22 – weekly until November 17, 2015, with Moving Beyond Limits.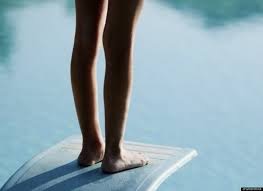 Learn proven somatic, body-centered techniques founded by Marlena Field, to encourage yourself and/or your clients to move from head to heart. Join me for this highly interactive and practical tele-trainings module and you will discover what's possible for you and your clients when we can move beyond our limiting beliefs.
On October 15, 2015, I will attend the 16th annual Texas Conference for Women, in Austin, TX. The conference offers… "the community and connection, the information and inspiration, the motivation and momentum to help you discover what you want—and go get it!" Its a very inspirational and life learning day that I can recommend any woman!
And for the third time at the Conference, I will offer my coaching services in the Coaches Corner. Its designed to give Conference attendees an opportunity for one-on-one "speed coaching" sessions with an accredited coach from the Austin chapter of International Coach Federation (ICF). I would love for you to join me at the Conference, register here!
I am passionate about my body-centered coaching and I love sharing what I know! Therefore, I am happy for the opportunity to speak at the Swedish Chamber of Commerce in Austin. At a breakfast in October, I will get the chance to share some of my coaching experiences and tips with the group "Young Professional Women". What an honor to serve these young, future leaders! Its exciting and brings to mind how an upcoming speaker of the Texas Women's Conference completed the sentence;
"When a woman is in charge…
….problems get solved, opportunities are realized and potentials are reached".
Love and presence,
Nina
Copyright © 2015 Nina Mioen International Life Coaching, All rights reserved.