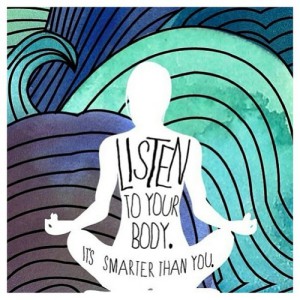 The new year of 2015 couldn't have started on a better note! After a fun and exciting family-ski-trip with my husband and our three sons to Taos, New Mexico, I got to full-heartedly dive in to the work and planning of the upcoming Body-Centered-Coaching Tele-Trainings, starting in April 7, 2015.
Together with two other talented and inspiring Body-Centered Coaches, Jeannie Campanelli and Marcia Dorfman, we will offer The Body-Centered Method, founded by Marlena Field, through highly interactive and practical tele-trainings. All three of us are trained and supervised by Marlena Field, and we all share the same passion for the Body-Centered Method. We know from our own experience, as well as coaching with our clients, that including the body in the conversation is a powerful way to get to the heart of the matter with greater speed and clarity.
Its a privilege to continue and expand Marlena Fields work through teaching body-centered methods. Its also a privilege for me to be part of this experienced Trio of Trainers. I love the synergy and the vital energy to work and plan together! I also believe it will benefit the participants to have an experience of each of our styles.
So, why body-centered coaching, and not just coaching, you might ask? And I would answer, when you don't include the body in the coaching conversation, something valuable gets missed! The practice of body-centered coaching recognizes that body, mind and spirit are different aspects of your whole being, like different doorways into the same house. Sometimes your heart wants to go in one direction and your mind in another. When you pay attention to the totality of body, mind and spirit, you listen with all parts of your being – eyes, ears, heart, soul, body, and mind – encouraging all parts to be heard and respected. The individual parts partner with each other for the greatest good – for you, those around you and for the environment. You need to listen to your heart's wisdom, as well as your mind.  Although the Body-Centered Coaching Method focuses on the body as an avenue for insight and learning, the reality is that you as a whole person is moving toward becoming more integrated.
As a coach, I know I can make an important difference by assisting my clients to get to the heart of what really matters to them. I can be a significant witness as they move towards greater harmony in their lives. As I include the body in the coaching conversation, I witness more sustainable change and insight with my clients.
Nina Mioen, ACC, CBCC, CVCC
www.international-lifecoaching.com