I love the month of April! It is such a energizing and beautiful time when the light and the warmth come back. Especially in Sweden after the long and dark winter, but also here in Texas. Here it is the time when the bluebonnets are blooming, like in this picture I took recently in Marble Falls.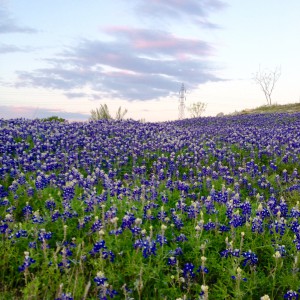 April is also the month when I started the first module, Beyond Limits, of my Body-Centered Coaching Tele-training. Until June 2015, I will teach Marlena Field's (the founder of the Body-Centered Method) nine Body-Centered Coaching techniques to other coaches and helping professionals.
I am passionate about these coaching techniques, and very excited that I get to share them with likeminded. I know from my own coaching how they lead to sustainable and deeper results for my clients. Including the body in the conversation is a powerful way to help our clients get to the heart of the matter with greater speed and clarity.
On May 5, we will start the second module on Decision Making. If you would like to join us, there is still time to register. You can enroll in one module at the time or join us for the two remaining; Decision Making and Embodied Resources. You can read more about the modules and how to register here on my website.
April is also the month when I had my first Mindful Morning. Together with my talented friend and yoga teacher Kari Kiholm Hennefer, we offered a combination of yoga and Body-Centered Coaching to a group of beautiful ladies. I got the idea to do this in one of Kari's yoga classes.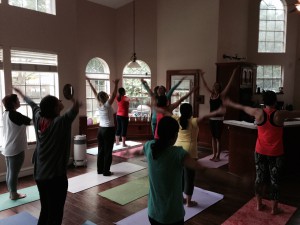 I could see how we share the same platform of mindfulness and the body's natural wisdom. We also use the breath to tap into that inner strength and knowing we all have. And the concept of yoga and Body-Centered Coaching together worked, the combination was great! Our Mindful Morning became a fun, inspiring and mindful event.
I would love to offer another Mindful Morning with yoga and Body-Centered Coaching in the early fall of 2015. This time it would be more time for yoga and around something we all face daily – decision making. You would learn how to make sustainable and congruent decisions from a body-centered perspective. Stay tuned!
April is also the month for fun and recreation. Soon I am leaving for a week in Sweden where I will visit with friends and family. Hopefully I will get some of that Swedish, beautiful Spring weather too!